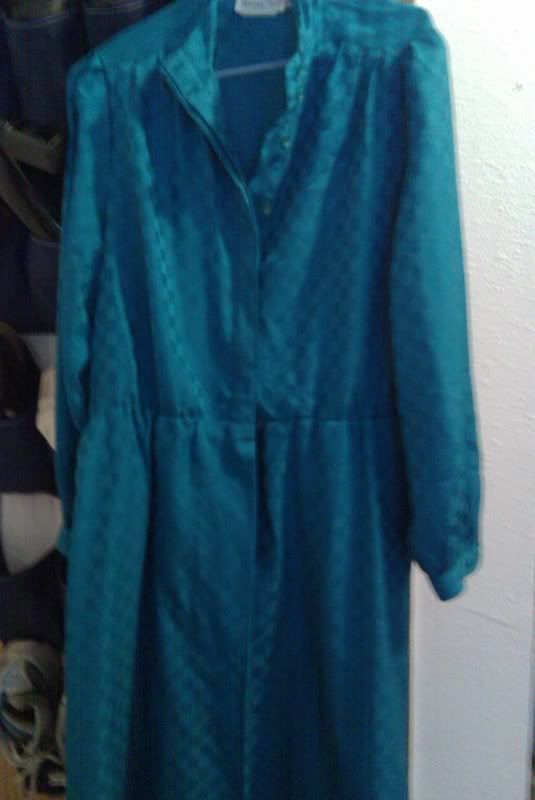 Bellezza is the name I chose a couple months ago to highlight my contributions to the beauty world. I am very excited to be announcing the launch of this innovative company due to wonderful feedback regarding my make-up artistry.
I will be expanding into the softlines--Clothing! And not just any clothing, but fabulous clothing that comes from ...thrift stores. This line, under the company name, Bellezza, has no product line name yet, but I will eventually think of one. First triumph will be over this ...funky 80's dress. Beautiful color and fabric, but it needs a lot of updating!
Let me know what you think!